Joined

May 13, 2015
Messages

6,299
Location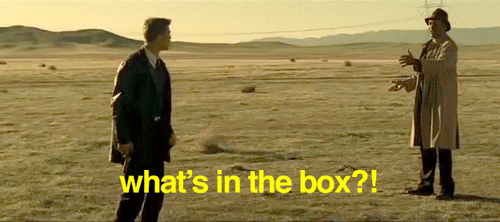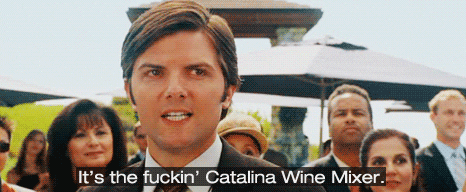 Welcome to Catalina Se7en: What's in the box? Let's do this shit! If you have any questions or need to find something out about your target, message me and I'll get what you need. I included a refresher on the rules for some of you that are first time participants.
1.
64 oz MAX.
The Catalina isn't about sending two full shippers to someone. This is about sending some good local beer to someone that you think they'd enjoy. Whales aren't necessary or even encouraged. I'd like to keep this pretty strict. It got a little out of hand on the last one. The whole point behind this bif is to keep it smaller and less intimidating.
2.
KEEP IT LOCAL.
This time around, the rule is if it's not within 125 miles of you, don't send it. Find some stuff local that you enjoy that your target may not even know about. Most of us live near places that have decent beer. If you need to bend this rule a little, it's cool as long as we try and stick to this as much as possible.
3.
SHIPPING DEADLINE IS 11/5.
That gives any west coasters a week to get it to the east coast if necessary by the start of the drinking window. If you send early and have some hops for your target, let them know somehow. Beers can be enjoyed before the window if needed, but pictures CANNOT be posted until the window opens.
4.
DRINKING WINDOW IS 11/10-11/17
. Post pictures of your beers and let your sender know what you thought. Get drunk, make some posts you'll forget you posted, talk shit about someone else's favorite sports team, whatever. The drinking window is about coming together as a group and having some fun. However, THERE WILL BE NO HAUL PICTURES. No exceptions to this.
5.
BONUS: BLIND BEER.
You can go over the oz limit by one beer only if it is blind. If it's something that your target may need some help with or it's a crazy high abv, try and give them a head's up.
6.
SWAG.
Send something you think your target would like. There is a spot on the google doc that addresses this.
7.
PARTICIPATION.
In the past, these have moved fairly quickly. If you don't plan on being able to at least participate a little and post pictures of the beers you got to enjoy, then don't sign up. This bif is all about the group drinking together on here.
MikeJones
chemman14
KevSal
davey101
quirk6
mattafett
thatguy2014
steimie
souredstouts
NClambicguy
jammery
wuntrikpony
BeerandNoise
ABSTRACTlegend
cornboy
Ol_Johnny_Skippelwicky
fbslim20
Locker338
Hot Dog Sandwich
nophunk
BigFrank
santelogic
rpbuckeye
atoulouk
clevelandisthecity
FATSH1TTY
trickytunadicky
Turfy
Ungertaker
wiltimbo